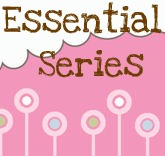 Essential Series: Building a Healthy Parent & Child Bond
Join us on May 27th at Twisted Yogurt, Spruce Grove for "Building a Healthy Parent & Child Bond", the first in our 3-part Essential Series on parenting topics!
This parenting workshop is offered by Irene M. Haire, Masters in Counselling and Registered Provisional Psychologist. Irene will be speaking on "healthy" parent-child attachment and how to build a healthy "bond" with your child(ren). The quality of the relationship between parents and young children is one of the most powerful factors in a child's growth and development. "Parents with children of any age will benefit from this information", say Irene. Irene will give us tips and strategies to build this healthy attachment, which in turn helps children develop trust, self-control and problem-solving skills. Irene will hold a Q & A session to follow!
Irene Haire has worked as a therapist and group facilitator since 2003. She completed her practicum at the Support Network, Children, Adolescent, Family Mental Health (CASA, 2008), and various schools within Edmonton. Irene is also a Pharmacist, and has been since 1978. She works with adults, adolescents, and children, working with individuals, couples, and facilitating groups. She graduated with a Masters in Counselling with an Art Therapy specialization in 2010 and is currently a Registered Provisional Psychologist. For more information and to check out her Parenting Workshop, go to www.drsgaryjoannmeierspsychologists.com.
Our venue is the YUMMYlicious, Twisted Yogurt in Spruce Grove! Twisted yogurt is all about exploring your creative side, because you get to create your own frozen masterpiece. You start by choosing one of eight flavours of fresh, natural non-fat frozen yogurt and then add on as many of over 50 toppings as you can load into your bowl. By making it yourself, it's always exactly the way you like it! Load up your frozen yogurt with fresh fruit and cereal to start your Sunday morning with us!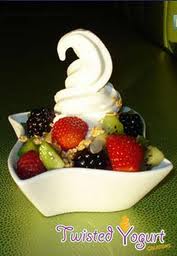 Come Twist up some yummy fun!
There is no childcare for this event, but you are welcome to bring your pre-mobile babies. In addition to our expert speaker, cost includes yogurt (up to $8), coffee and bottled water.
Register for Building a Healthy Parent & Child Bond here!