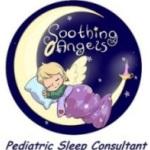 Essential Series: Healthy Sleep Habits
Join us for "Healthy Sleep Habits", the second in our 3-part Essential Series on parenting topics!
Infant and toddler sleep can sometimes seem like a giant, elusive dream for tired and weary moms. Let's learn from Heather Plante, GSC of Soothing Angels. Heather is a certified Gentle Sleep Coach; mentored by Kim West, LCSW-C – The Sleep Lady®.
Heather's approach is loving and caring. "It's not about letting your little ones cry it out alone; rather, reassuring them that you are nearby and encouraging their independence," says Heather. She helps coach children to sleep through the night, lengthen naps, and stay in their own bed all night. Even if your little one is already a "good" sleeper, Heather will educate us about what to expect at various ages and milestones and how to develop good sleep habits at every age! Heather will hold a Q&A session to follow!
Essential Series: Healthy Sleep Habits
Wedensday, June 13th, 7-9pm.
Tri-Leisure Center, 221 Jennifer Heil Way (Stony Plain Room)
$25 Perks cardholders | $35 non-cardholders | $50 couples
Childcare (nanny service) is available at this event.
Ticket price includes muffins and refreshments!
Register for Healthy Sleep Habits here!
Let's meet! Let's get a coffee! Let's get out of the house… with baby in tow!
~Josline