Who doesn't love to eat outdoors?  Family bar-b-ques, neighborhood get-togethers and dinner parties are all great ways to enjoy eating 'alfresco'.
To kick off Summer, I planned an outdoor date with my hubby. This week my husband is off work so I've planned a lunch date at home outside on the patio for two, while the girls are all at school.
You could do this while baby is napping too! If your kids are older, you could give them a job like Waiter or Chef. My girls love pretending to serve us food, take orders and make up menus, so we could easily have done this on a weekend with them home as well.
What You Need for a Lunch Date
An Easy to Prepare Meal
A charcuterie platter is perfect for a light lunch for two. You'll need:
1 smoked meat (kielbasa is perfect) heated
1 salami
1 soft Pâté
1 baguette
2-3 different cheeses (stay regional and/or go gourmet, up to you!)
gourmet pickles
mustard
bottle of prosecco
carbonated mineral water with lemon
With-kids home hack:
Have them arrange the food on a pretty wooden board or platter for you.
A Table for Two
If you don't have a table, you can easily throw a blanket on the grass and go picnic style (hey, this sounds even more romantic!). There are some great options for small patio sets at Wayfair.
With-kids home hack:
Give them an apron to wear and bring you water (in plastic) or 'take your order'.
Tableware
You don't need to go out and buy all new plastic or melamine for this – your everyday plates and utensils will do – after all your kids are not joining you this time!
With-kids home hack:
Stick with plastic or melamine dishware.
It's All In the Details
Use real cloth napkins: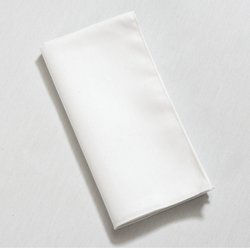 SoftWeave™ Plain Merrow Napkin
Regular Price:From CAD $3.57
Put some flowers or greenery on the table: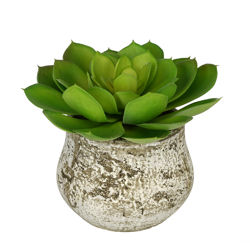 Artificial Echevaria Succulent Desk Top Plant in Decorative Vase
Regular Price:CAD $58.90
Place a citronella candle nearby to ward off unwanted pests joining you for lunch: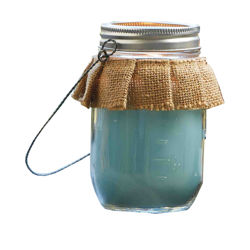 South Citronella Jar Candle
Regular Price:CAD $18.99
*This post is sponsored by Wayfair